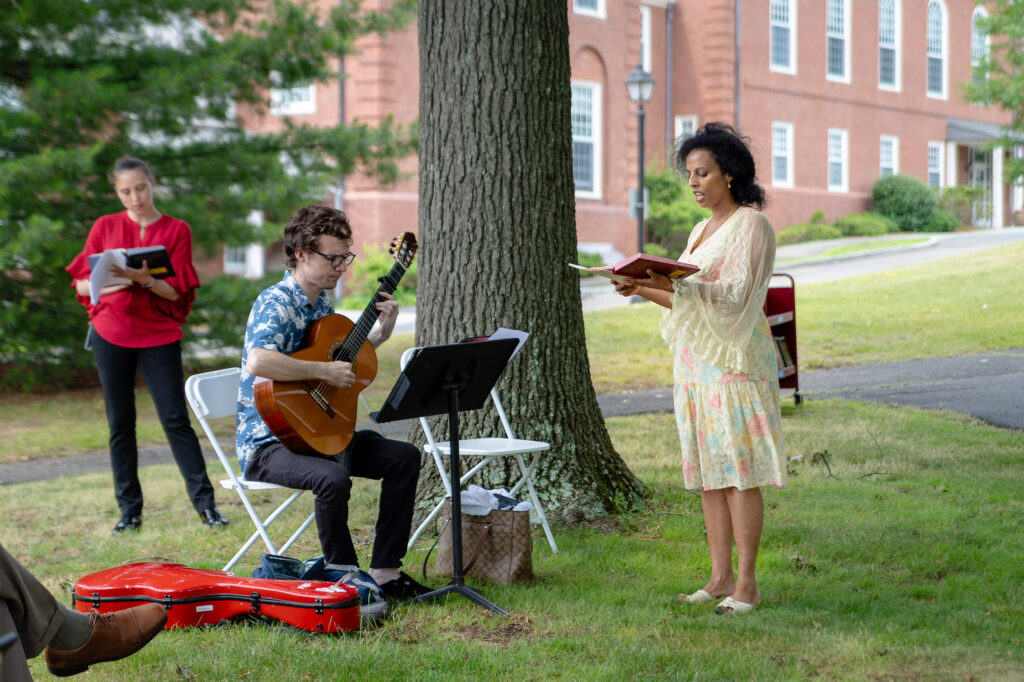 As construction on the Living Village began at YDS this summer, select trees were taken down to make way. Following the ethos of the project, construction managers worked to ensure that as few trees as possible were felled for construction—and that the trees would have a second life as part of the Living Village.
Read more about the special event held to honor the trees and the work being done to incorporate the wood into the Living Village.
See more images from the event at the photo gallery.